State of the art product lines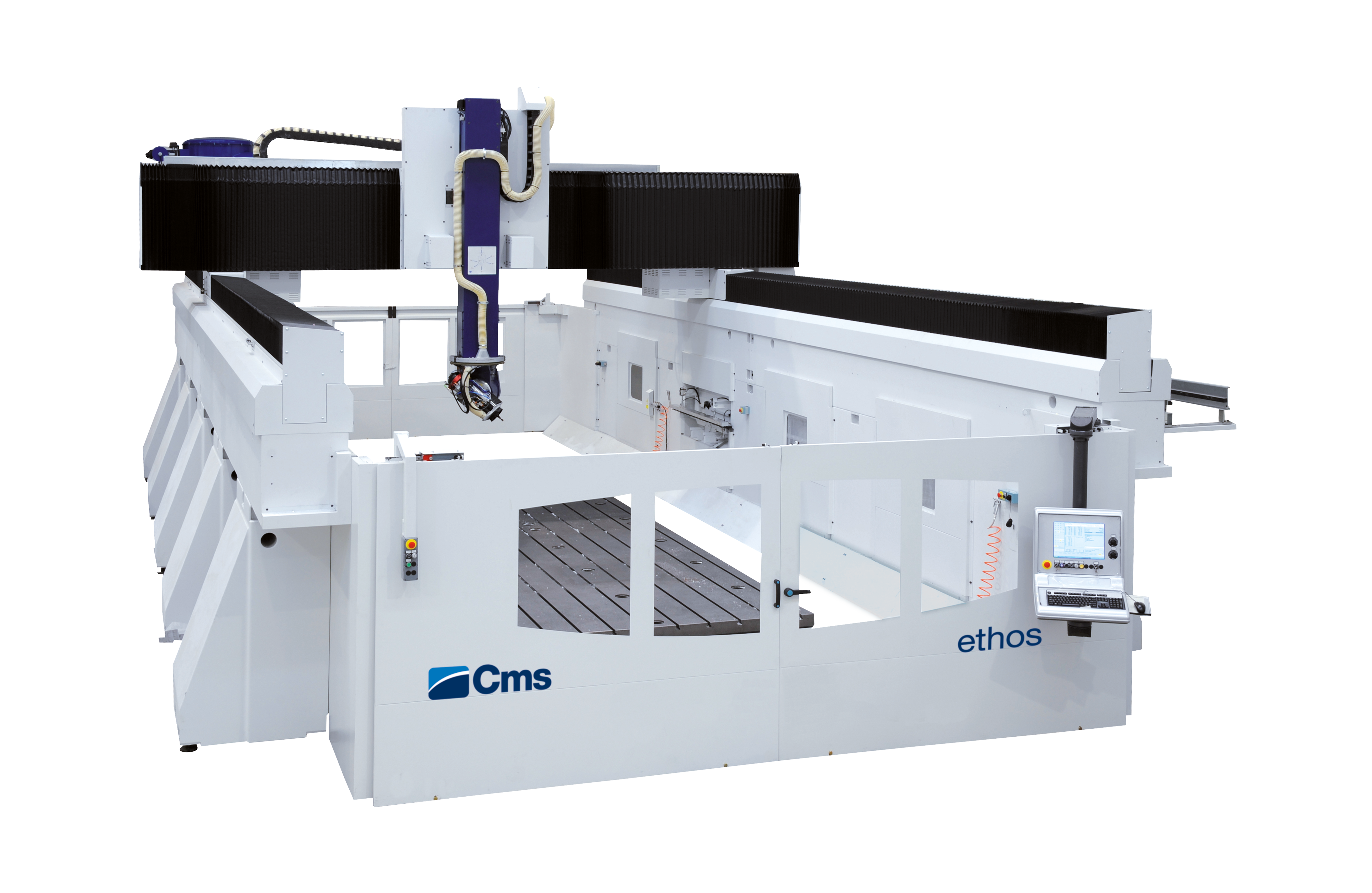 Complete machining in one setting – the advent of 5 axis universal profilers' series introduces new possibilities for 5-sided machining, 5-axis simultaneous contour machining.
The routers design combines the advantages of a traveling bridge construction with the advantages of a gantry design which guarantees maximum precision, rigidity, dynamics, performance without limitations, and highest degree of flexibility – at a competitive pricing.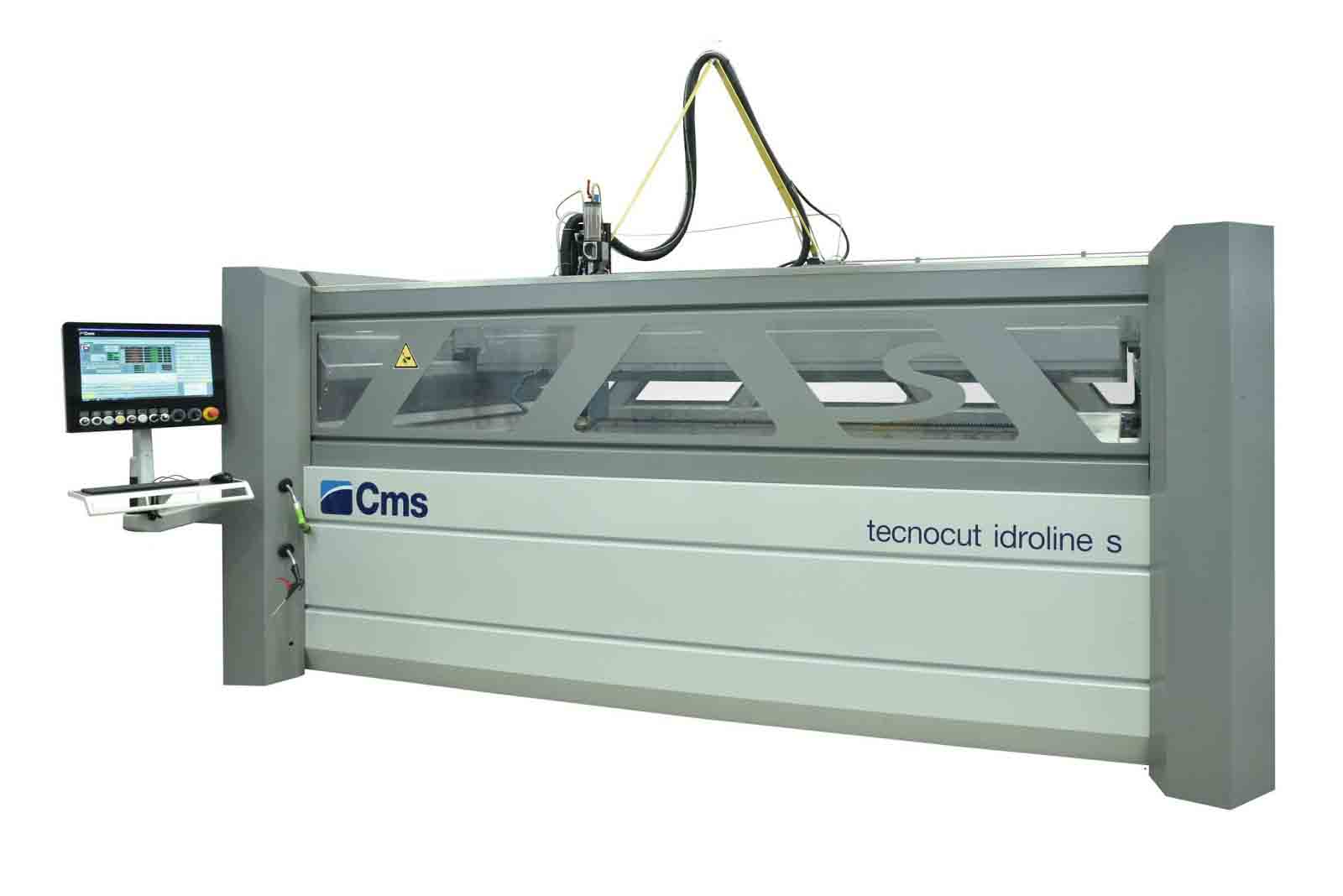 Revolutionary hydro-abrasive water jet cutting system with 3 & 5 axis cutting head, delivers trend setting solutions, which are recognized as industry standards. Our solutions cover hard metals to composites, from aerospace to glass industries
For application and market specific manufacturing solutions, our special purpose machines offer our customers market-driven solutions.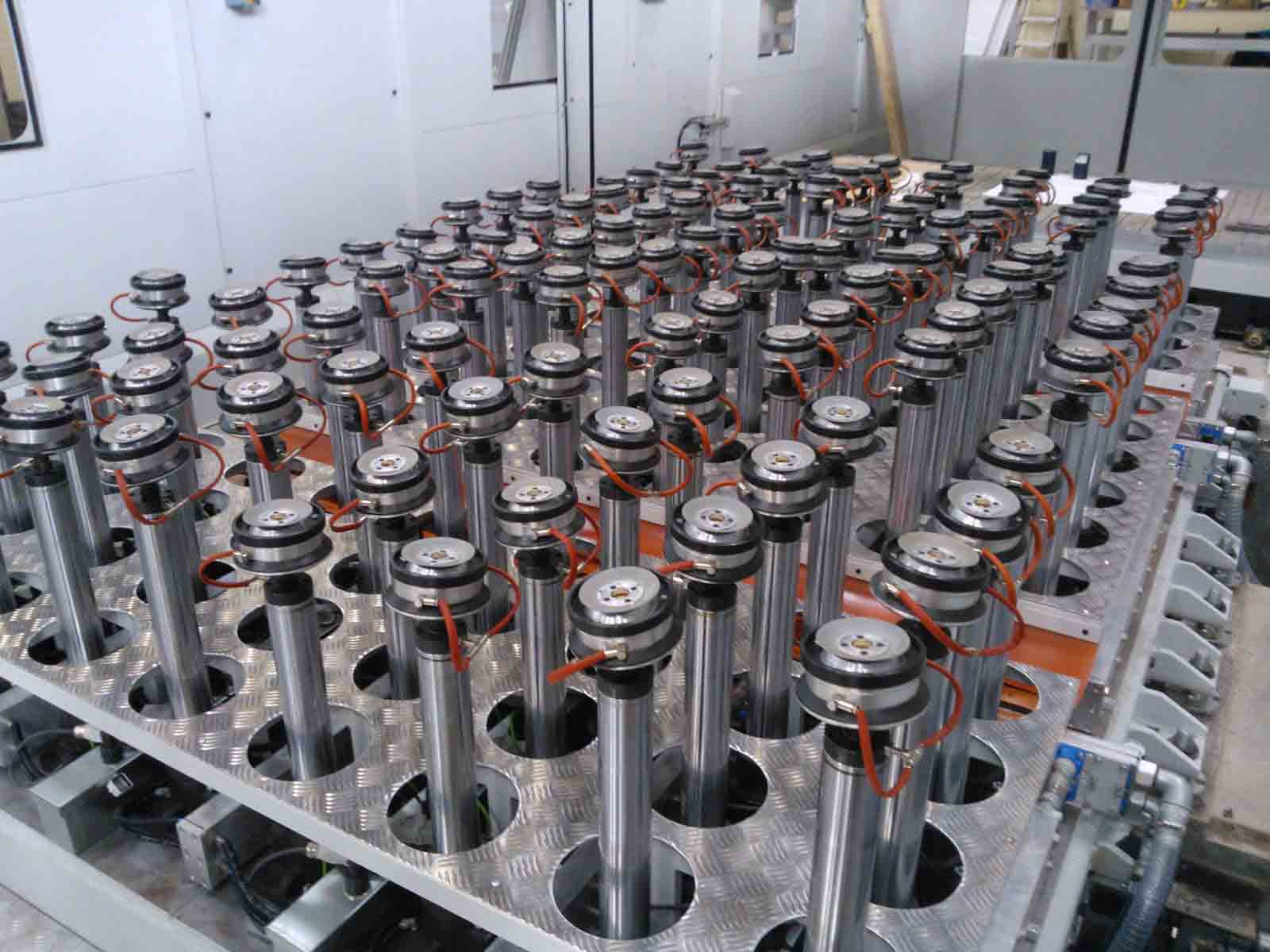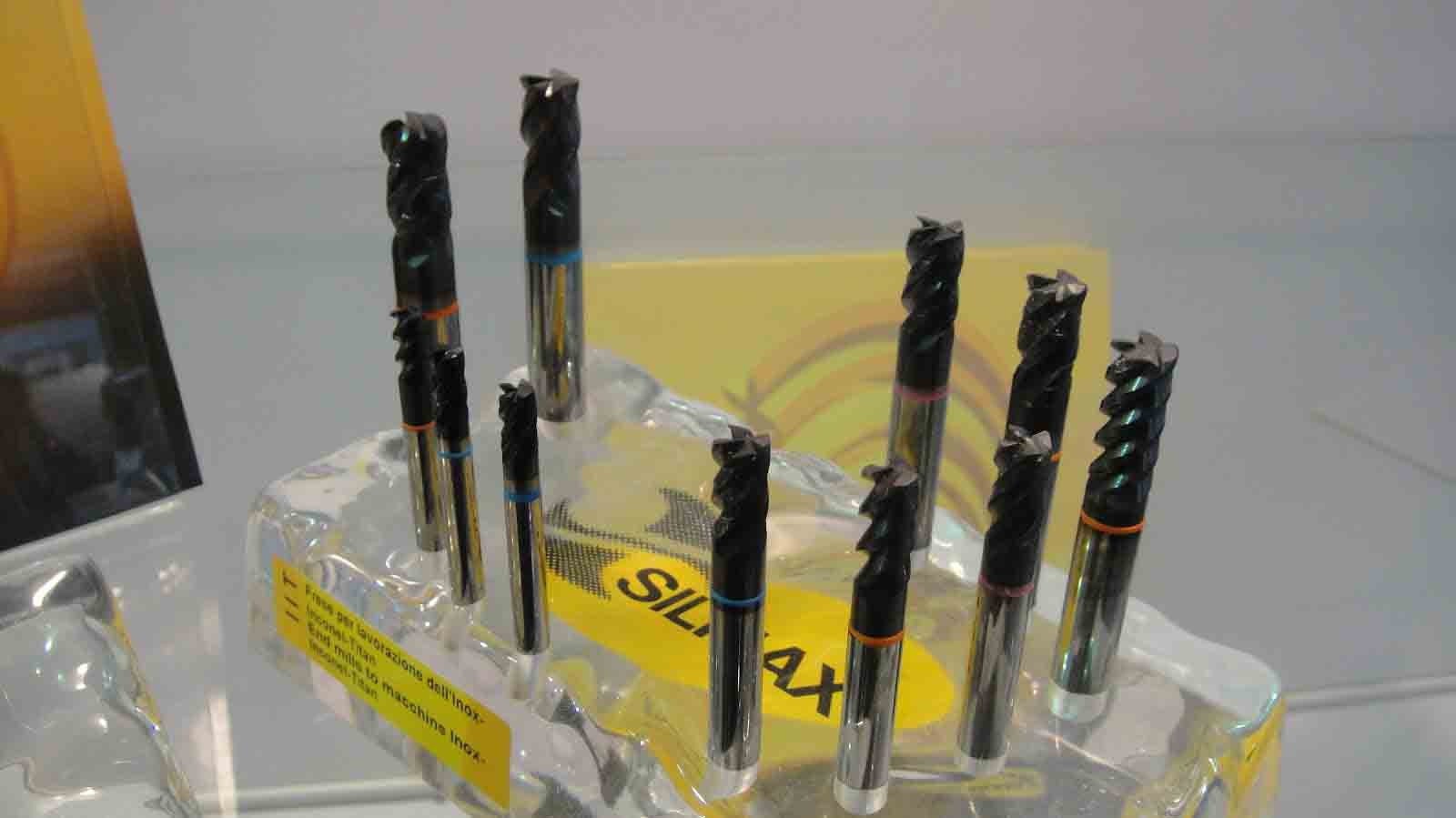 Cutting Tools and Holders
Our process engineering envisage use of standard to custom-made cutting tools/tool holders, which are with fine-tuned tool geometry based on extensive trails on Steel, Titanium, Composites and other Exotic materials, complemented by our state-of-art machine tools.
Automatic Fiber Placement Machines
Automated Fiber Placement (AFP) system, which guarantees high productivity rate, flexibility to manufacture flat to highly contour composite structures with precision, at low machine operating cost.
Gantry, robotic machine configurations

Multiple heads and multiple tools, Number of tows (1, 4, 8, 16, 24)

Material (thermoset, thermoplastic, dry fiber tows),

Bi-directional placement on both concave and convex surfaces

Independent control to tow feed rate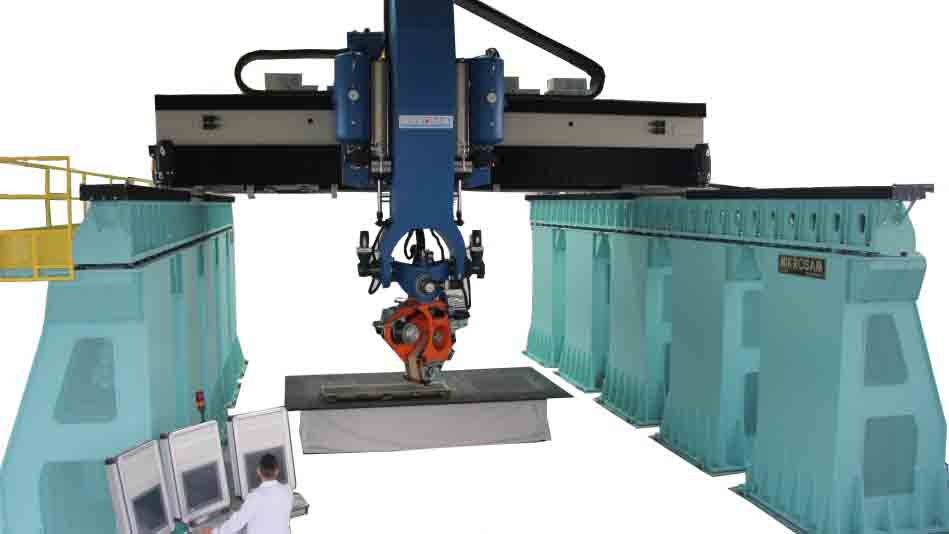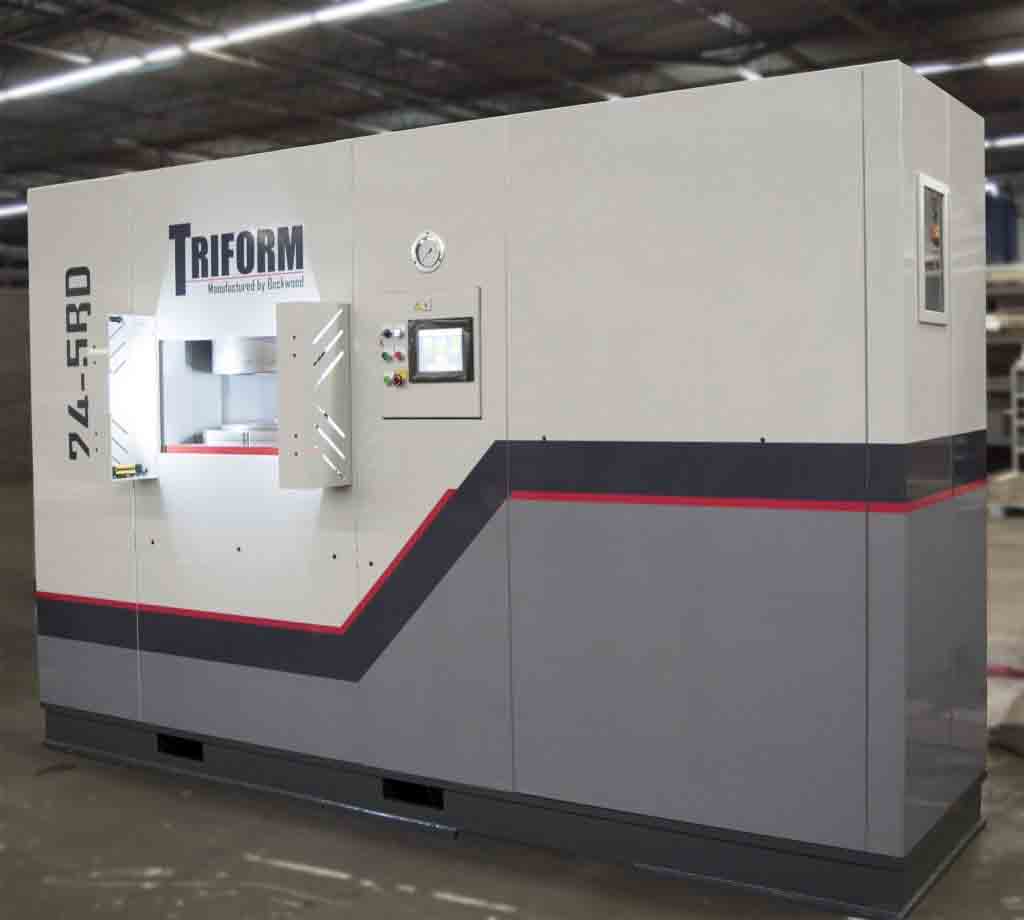 Hydraulic and Specialty Forming Equipment
Specialized hydraulic press equipment from Beck wood and Triform Presses are designed to form parts with challenging geometries in low volume, high mix production environments. These precision machines require minimal tooling, improve scrap rates, and reduce reliance on skilled labor
Automatic Tape Laying Machine
Automated Tape Laying (ATL) systems for flat tape laying (AFTL) and contour tape laying (ACTL) depending on whether the customer aims to produce flat to medium or more contoured laminates. Both ATL systems guarantee high productivity rate, flexibility and precision, at low operating cost.
Various machine construction configurations (gantry, column, robotic)

Multiple heads and multiple tools

Material (unidirectional prepreg, fabric prepreg, film material, dry tape)

Tape widths (75 mm, 150 mm, 300 mm or custom defined)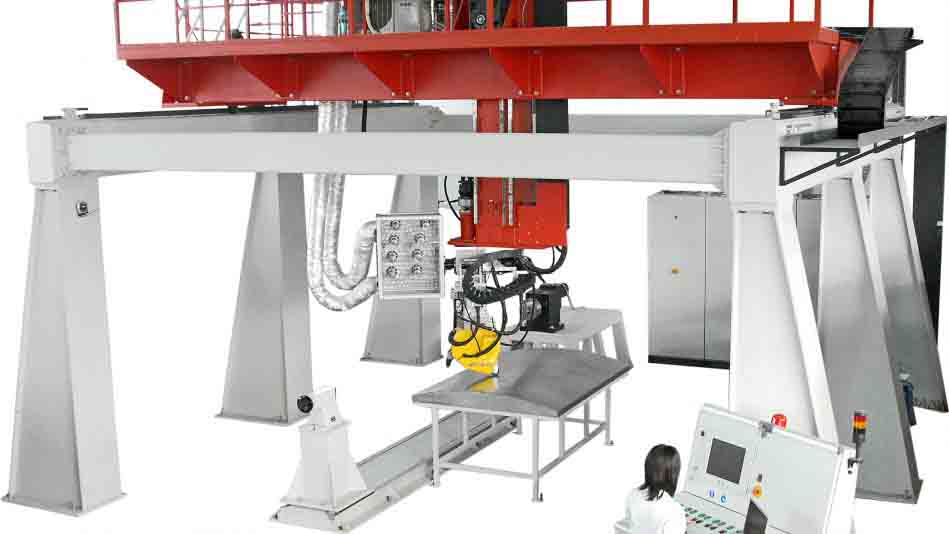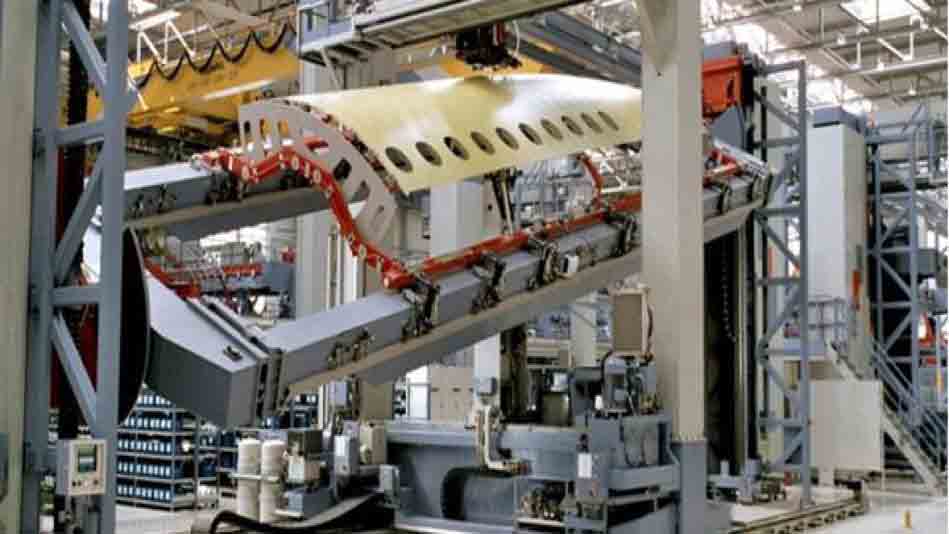 Automatic Jig-less Assembly Station
Jig less Automated assembly stations for out-of tooling final assembly of aircraft, spacecrafts and many more.
Hot Melt and Solvent Prepeg Making Machines
Hot melt prepreg production is a two-stage process: pre-lamination of a substrate paper and impregnation of the fibers. Fibers are led through a comb to get evenly spread and then laid on a carrier paper laminated with a certain resin content, and usually sandwiched with another carrier paper (dry or laminated). Sandwiched fibers are pulled through heated compaction rolls, and then lead through cooling rolls. In the final stage of the process, one of the carrier papers is removed and the final prepreg is re rolled with the one back-up paper